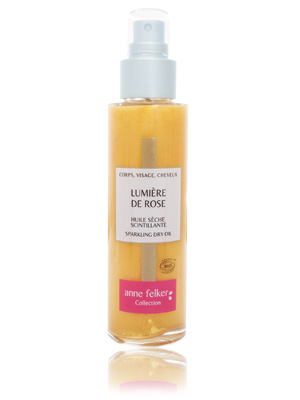 Sparkling dry oil LUMIÈRE DE ROSE



Shake the bottle well before use to disperse the pigments. Apply all over your body.
After sunbathing, it illuminates your suntan and nourishes the skin. Apply it in the evening in small touches to sublimate your skin.
The dry oil "Lumière de Rose" may also be applied on dry hair for an instant shine.